MAY 1   WELCOME BACK HHC FAMILIES!!
MAY 4th BE WITH YOU!    Join us for a STAR WARS themed potluck in the lodge at 5:30 pm. Complimentary chips and salsa will be provided. Please bring a STAR WARS inspired dish or snack to pass and welcome everyone back!
MAY 11   HAPPY MOTHER'S DAY Moms enjoy your weekend with Art-Vark Paint and Sip on Saturday at 1. Also, kids craft's on Saturday, make something special for Mom! Sunday celebrate Mommy Dearest and all she does by bringing her to the Store for a free cappuccino!
MAY 18     HERO'S  WEEKEND In honor of Armed Forces Day, all past and present military, police officers, firefighters, and any civil protectors can bring their families for a FREE weekend of camping! (I.D. required at check in.)
MAY 25   MEMORIAL DAY Our official summer kick off, starting Friday, the pool and lodge will be open!  Join us by the pool at 1:00 pm for a seasonal sponsored bags tournament. Then Get Ready for "THE KING OF ROCK-N-ROLL! Bring your blue suede shoes and dance with Tony Rocker and the Comeback Special Band! Sunday morning back by popular demand Campground Wide Rummage Sale! "Clear out the clutter and make some cash" (if you don't feel like having set-up at your site you can set-up in the athletic field) Golf cart parade through the park at 4:00 pm! (meet in Athletic field) Bring the night to a close with BINGO in the lodge at 7:00 pm!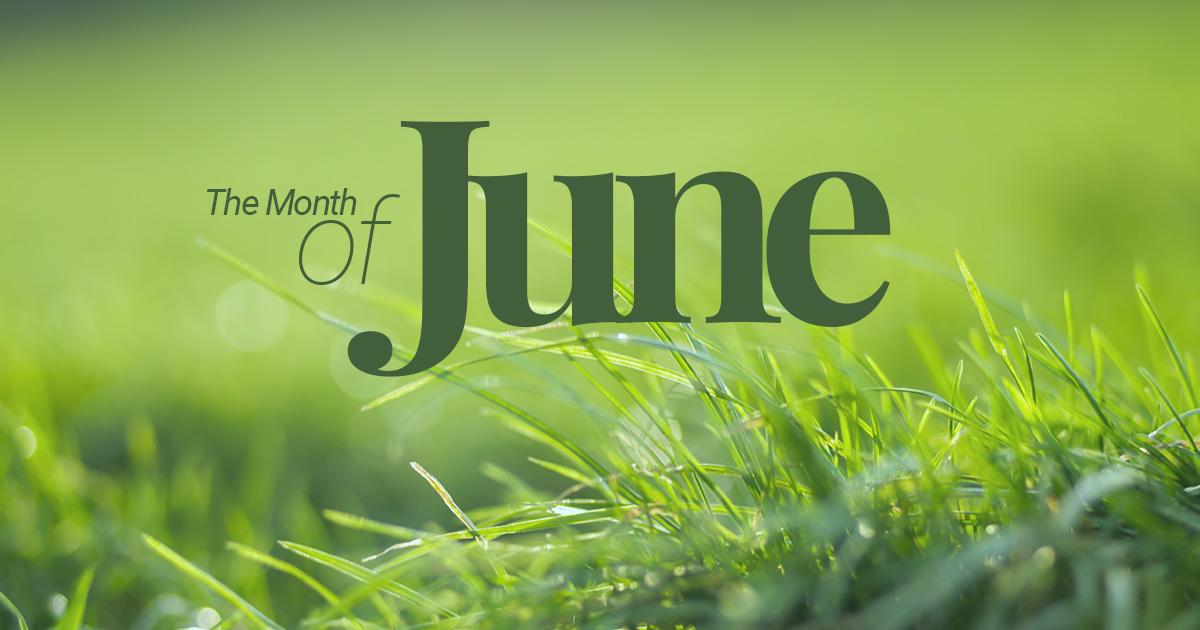 JUNE 1   FISHING CONTEST Try your luck at the lake with our fishing contest from 9 am to 6 pm! We'll have a fishing clinic which includes; teaching kids 12 and under how to cast, reel the fish in, the proper way to remove a fish from hook, and much more! We will also have prizes for the largest fish per species! It's a FREE fishing weekend courtesy of Wisconsin DNR. (Bag limits and size restrictions still apply, check them at dnr.wi.gov)
JUNE 8   DAIRY DELIGHT June is National Dairy Month and we're celebrating with $1 ice cream cones in the lodge all weekend long! Kid's if you fancy a brain freeze, try our ice cream eating contest at 2 pm!
JUNE 15   HAPPY FATHER'S DAY Spend some quality time together, our mini golf rentals are free to Dads with their kids though the weekend! Bringing back an oldie…"Daddy Dearest Pageant" The hilarious contests and unforgettable races will surely bring you to your knees with laughter! Also, Beyond Entertainment will be here at 6pm!   Sunday celebrate with Free Root Beer Floats for Daddy O' and Bingo!
JUNE 22   COLOR FOR CAUSE During National Cancer Survivor Month, this year we will host our support for the Childhood Leukemia Foundation! Join in on our 6th annual cancer run meeting at the lodge at 10:00 am, sign up in the store prior to the run, and sport the color of the cause you support.  You may purchase your own sky lantern in the Store to send off at the beach at dusk. All proceeds will be donated to the Childhood Leukemia Foundation.
JUNE 29   WINE A LOT Wine Lovers Rejoice, our weekend of wine and relaxation is back! Join us in the lodge with Art-Vark Paint & Sip returning to bring out your artistic side, only this time with succulents! Following with wine tasting, at 3:00 pm! (Sign up and pay for both events by June 22, I.D. required for wine tasting.)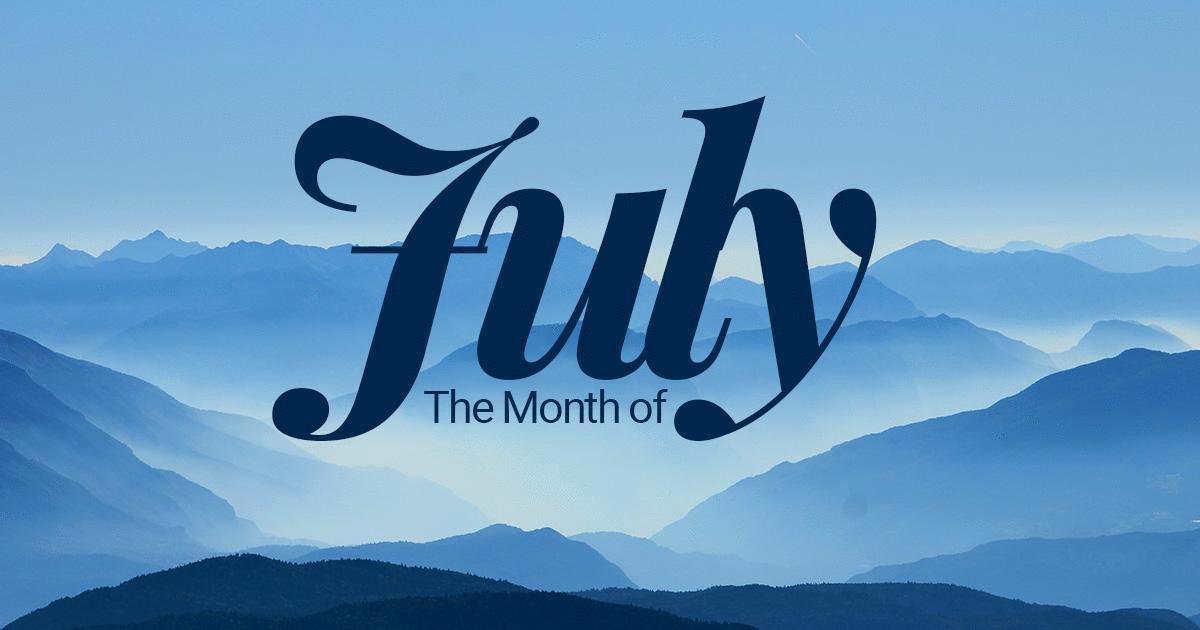 JULY 7  INDEPENDENCE DAY Despite being just after the fourth, we're celebrating our patriotic side for the holiday weekend! All day Friday and Saturday enjoy $2 hot dogs in the lodge! Bring your dancing shoes to the lodge Friday night for Wayne Road Band at 6:00 pm. Saturday join us at 1:00 pm for a seasonal sponsored bags tournament by the pool! Meanwhile, send the kids into the lodge at 2:00 pm for an American Flag craft!  Don't forget about the golf cart parade at 4pm! Wear your patriotic colors and bust a move with music by Rainbow Bridge starting at 6:00 pm in the lodge!
JULY 13   CARNIVAL WEEKEND Join us by the pool from 11:00 am to 3:00 pm for our 2nd Hickory Hills Carnival! Be mystified by Rondini with his magical wonders including a magic class and balloon animals to name a few! To continue the afternoon join in the several prize games, face painting($), and of course the NEW SUGAR SHACK bounce house, and cotton candy($)! To end the afternoon, a Unique Chainsaw demonstration for your viewing pleasure!
JULY 20   SWEET AS SUGAR Bring your sweet tooth with you this weekend! Saturday kids it's an afternoon of Candy games and activities! And for the Adults… POKER RUN Sign up to play or have your site host the poker run! $5 entry per person is paid at sign up with the top 3 winners splitting the pot. Run starts Saturday at 1:00 pm and will run until 6:00 pm with winners posted by 8:00 pm! Then, finish the day with a dessert social with Sundae Bar and CANDY BAR BINGO!
JULY 27   RAFFLE BENEFIT For a third and even bigger year, we will once again be hosting a raffle benefit for Wisconsin Vest-A-Dog (wivestadog.org) to help support our K-9 officers in Wisconsin! With Live music through the day! At 1:00 pm gather at the lodge for your chance to win in cash bingo! Half of the pot of each round will be donated! You may purchase your tickets for items and for the 50/50 Friday and Saturday until 6:00 pm. In the lodge at 6:00 pm we will have a local K-9 officer for a demonstration. At 7:00 pm our raffle drawings will begin!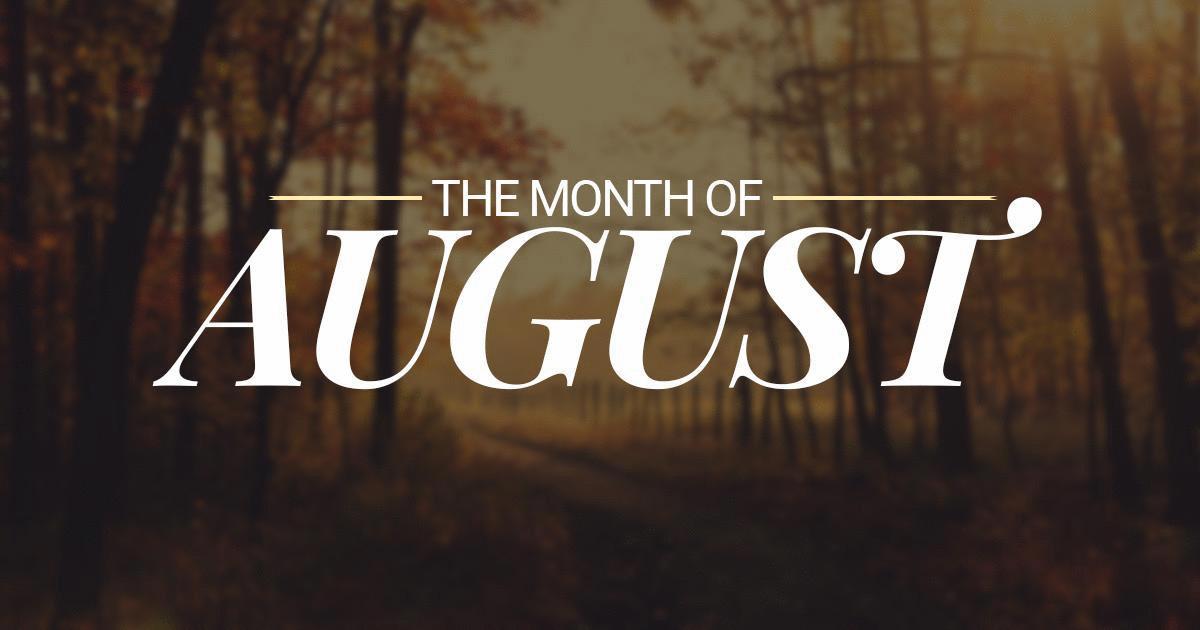 AUG. 3   LUAU Bring the party down to the beach Saturday starting at NOON! Get the grass skirts, leis and join Beyond Entertainment at 1pm! Kid's join in the sand castle building contest and hula hoop contest. while the adults can compete for the best in a TUG OF WAR! Wrap up the night with our beach party kicking off at 6:00 pm Shake the Lake with music from Rainbow Bridge! **Turtle Gulch will be open to foot traffic only, but shuttle service will be available!
AUG. 10   CORN ROAST Our annual corn roast kicks off at noon by the pool! 2nd As always, FREE DELICIOUS SWEET CORN will be provided, (grown by local farmers) as well as brats, hot dogs, beer and soda for sale. For the 2nd year your chance to win with our 50/50 raffle with proceeds benefitting the Kadlec Ranch Rescue, drawing at 3:00 pm! Kids can enjoy the Backyard Sports bounce house all day by the pool!
AUG. 17   BACK TO NATURE Have you ever had your picture taken with a alligator? Ever feel a Boa Constrictor breathe? Looking for something Unique and Exciting? THIS IS IT! SNAKES ALIVE offers an exciting, hands on, educational experience! Get in touch with nature this weekend with a nature scavenger hunt for the kids starting at 2:00 pm! Meet back in the lodge at 6:00 pm to make your own bird feeder!
AUG. 24   POKER RUN Sign up to play or have your site host the poker run! $5 entry per person is paid at sign up with the top 3 winners splitting the pot. Run starts Saturday at 1:00 pm and will run until 6:00 pm with winners posted by 8:00 pm.
AUG. 31 LABOR DAY Saturday join in on the fun with a seasonal sponsored bags tournament by the pool at 1:00 pm! Dance the night away with music by Wayne Road starting in the lodge at 6:00 pm! Sunday bring your best for an Adult and child ice cream eating contest in the lodge at 2:00 pm! Sunday night bring you weekend to a close with music by Rainbow Bridge starting at 6pm!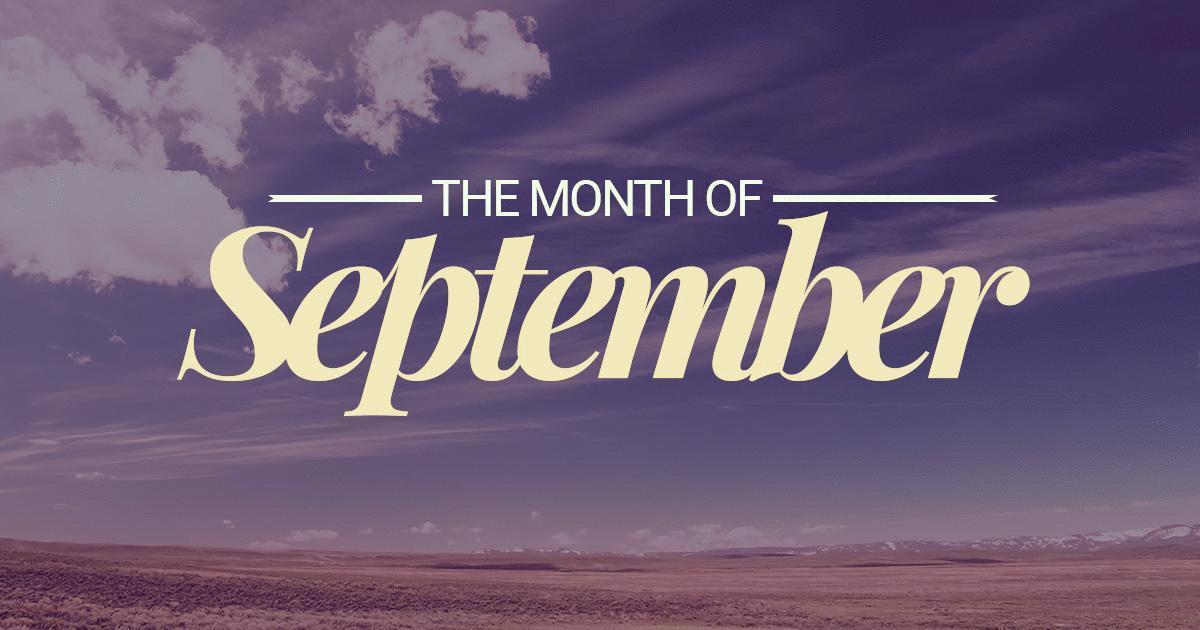 SEPT. 8   CHILIMANIA AND GRANDPARENTS Head into Edgerton for their yearly CHILIMANIA AND GRANDPARENTS Head into Edgerton for their yearly Chilimania competition, live music, run/walk, cook off, and lots to taste! Enjoy a weekend of camping at reduced rates! Grandparents enjoy the weekend with your grandbabies! Grandparents accompanied by their grandchildren get a FREE game of mini-golf! Plus, boat rental specials for the Autumn fishing trip!  
SEPT. 14  WIGGIN OUT AND POKER RUN Sign up to play or have your site host the poker run! $5 entry per person is paid at sign up with the top 3 winners splitting the pot! Run starts at 1 pm and will run until 6 pm with winners posted by 8 pm! Added extras to follow as date draws closer!
SEPT. 21   FALL ON BACK To celebrate the first days leading to fall help us celebrate All Hallows Eve little early! Start off the day with a trip to Hermanson's Pumpkin Patch and Petting farm with us at 11:00 am! Decorate your sites and get your costumes ready for a frightful weekend! Bring your newly purchased pumpkins and we will have pumpkin decorating and by the store at 3 pm, vote for the best masterpiece! Fall rates are in effect, getting ready for cool nights and warm campfires! Our annual FOOD DRIVE BEGINS this weekend!
SEPT. 28   YOUR INVITED TO A HALLOWEEN SCARE COME JOIN US IF YOU DARE! Ghouls and goblins, oh my!! Costume parade around the mini golf with prizes awarded for the top 3!  Campground Wide trick-or-treating starting at 5:30! Parents bring candy for trick or treating in HHC! Coloring contest with prizes! Tasty treats at the Carmel apple bar at 4:00 pm! A HALLOWEEN SCARE AT OUR 2ND HAUNTED LODGE IF YOU DARE! Shrieks and screams will be heard HHC wide…opening at 7pm Friday and Saturday!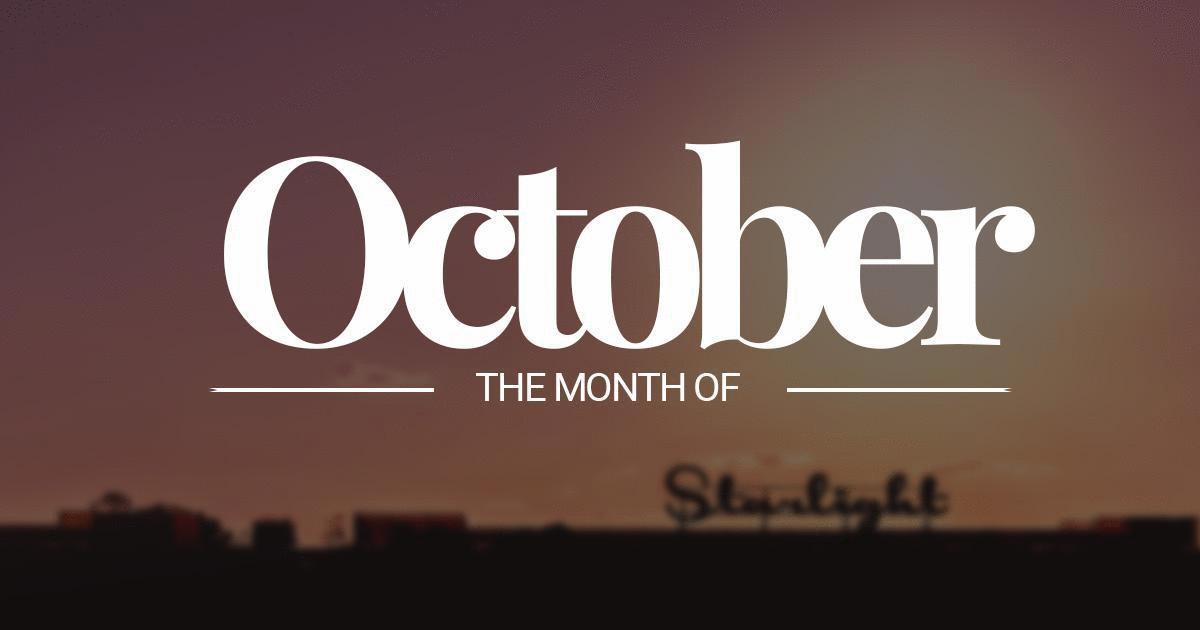 OCT. 5   PIG ROAST As we wrap up the year of camping, we celebrate with our annual Pigfest! Seasonal families and weekend campers kick off with the PIG ROAST THIS YEAR AT 5:30 pm near the pool. Please bring a dish to pass, the delicious pork will be provided as always. DO THE MONSTER MASH with Music by Beyond Entertainment at 6:00 pm 
OCT. 12   A HUGE THANK YOU for another great season! We hope everyone has a safe and happy winter and can't wait to welcome you all back in the Spring! As a reminder, any non-perishable items may be brought to the store to be donated to Edgerton Outreach. Tuesday October 15th at 4:00 pm we officially close for the season!